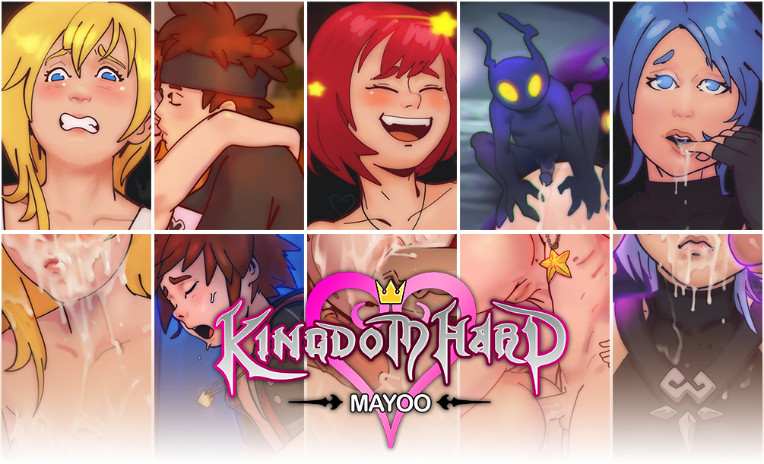 Discover the new adventures of Sora and his friends in this news episode of Kingdom Hearts.
You'll enjoy the sexual exploration of our hero with Kairi, Namine and Aqua. As you know, he is nice so he will also bring his best lewd friend Riku.
If it's was not enough, you'll also discover what happen in Twilight Town in the old manor between Olette, Hayner and Pence.
That's a lot of things, but it's not finished !
You'll also see a part of the process for each illustration and an acces to the PSD and the unused sketches of this project.
This pack include :
55 pictures (illustration + Messy/Clean version + bonus)
10 Unique illustrations
10 WIP videos
 7 unused sketchs
Mayoo